new "La Ponto Ensemblo" Album out now!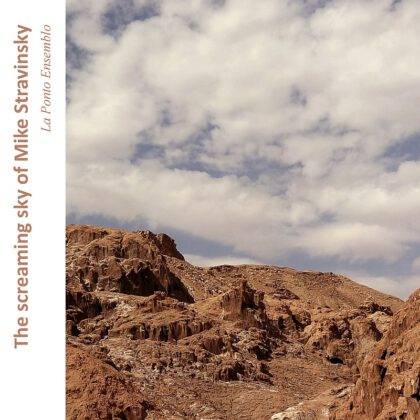 "We conclude our Multiverse Trilogy on yet another "earth" in the "future" where the ripple effect of the Rupture has again changed everything. This is the real story of Mike Stravinsky – former Ad Executive, now mentally blunted. He is searching for his identity in a strange geometric earth."
"The Screaming Sky of Mike Stravinsky" ist das dritte Album der Multiverse Trilogy "The CERN Diaries" des deutsch/amerikanischen Duos La Ponto Ensemblo um Hans-Dieter Schmidt und Ed Clark Cornell.
Auf 7 Tracks des Albums bin ich als *Special-Guest* mit Schlagzeug & Percussion beteiligt, recordet im Herbst 2021 im Space-Time-Lab Ffm.
Hans-Dieter Schimidt – Sampler, Synthesizer, EWI
E-Clark Cornell – Prepared Synthetic Keys, Metal Piano, NI Soft & Hardware
* Michael Hoffmann – Drums, Percussion *
Das Album kann auf cyclicaldreams.bandcamp.com komplett gehört und in hoher Qualität (MP3 & FLAC) als digitales Album käuflich erworben werden.